Beechdale Garden Centre, Wexford. Quality Plants, Hedging, Garden Furniture, Tools and Garden Design Services Clonroche Co Wexford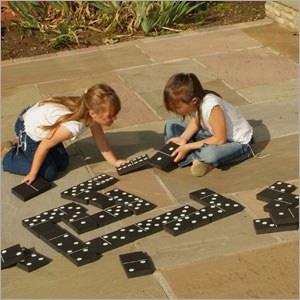 Trad Game Jumbo Wood Dominoes
€79.99
(18cm x 7cm x 3cm) A giant version of the classic game, 28 piece massive wooden dominoes in a canvas bag. The large size makes them easy to handle and great for anyone with poor eyesight.

Contents

28 Giant Size Piece, black & white dominoes, (18cm x 10cm x 2.5cm)

Age Suitable 3 PLUS

Click on Downloadable Information below for Rules Sheet.